AUGUST 19, 2020 : For this week's destination, we needed a place close by. Lavi, our 11-year-old grandson, loves to bake. In fact, when we went on a family picnic this week, he showed up with a magnificent birthday cake he made for his cousin Yatir. On Wednesday, the day of our outing, he was scheduled in the evening to go to Tel Aviv with his Mom to a workshop on macaroons. We needed to visit a place where we could get him back in time.
Mark remembered many years ago on Independence Day, we went to place not too far away, where we walked underground in an old Roman aqueduct. I had been thinking we could take the kids to the beach near the Roman Aqueduct in Caesarea. Weirdly, we both had thought of aqueducts. Visiting both seemed like a good plan for a hot day.
Our first destination was Park Alona, nestled between Binyamina and Givat Ada. When we were there many years ago in the springtime, I remember thinking that it is in an area of Israel that resembles Tuscany – low rolling hills covered with green agricultural fields. Now in August, it was less so.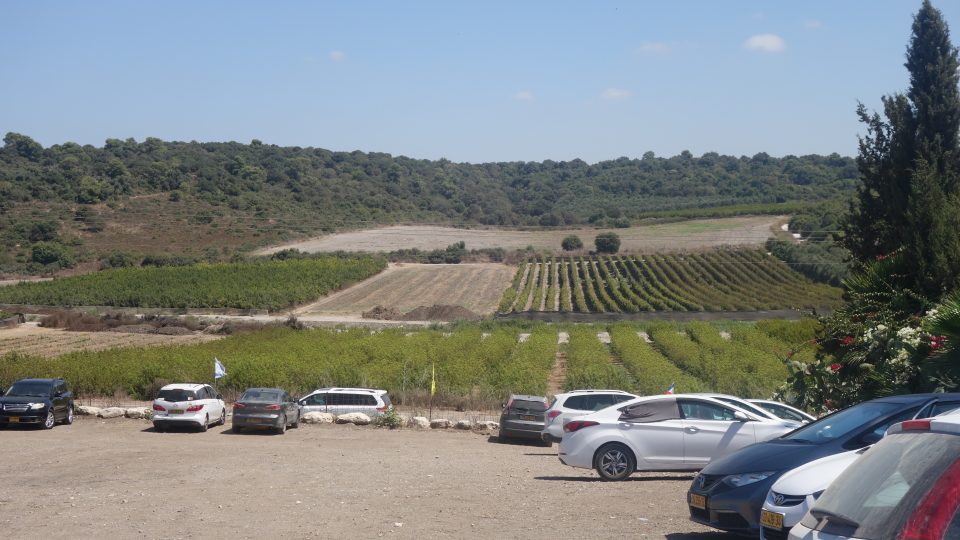 At Park Alona, you walk inside an underground Roman Aqueduct. This aqueduct was built over 2000 years ago and brought water to the city of Caesarea from the north. A short section (280 meters) is available here to walk through. In the aqueduct it is pitch dark – you must bring flashlights. It is wet, water at some points reached my thighs. It is cold, thank goodness.
At the park, there usually is an introductory movie, probably about the history of the place, but not now in pandemic times. Instead, a guide gives a brief introduction outside and then you descend single file into the aqueduct. You try to maintain social distancing between families.
Being August, it was crowded, and the going was vey slow. But to me, the longer we could stay underground in the cold, the better. The most memorable moment was when the large religious group ahead of us started singing and the Hasidic melodies echoed through the tunnel. An only-in -Israel moment.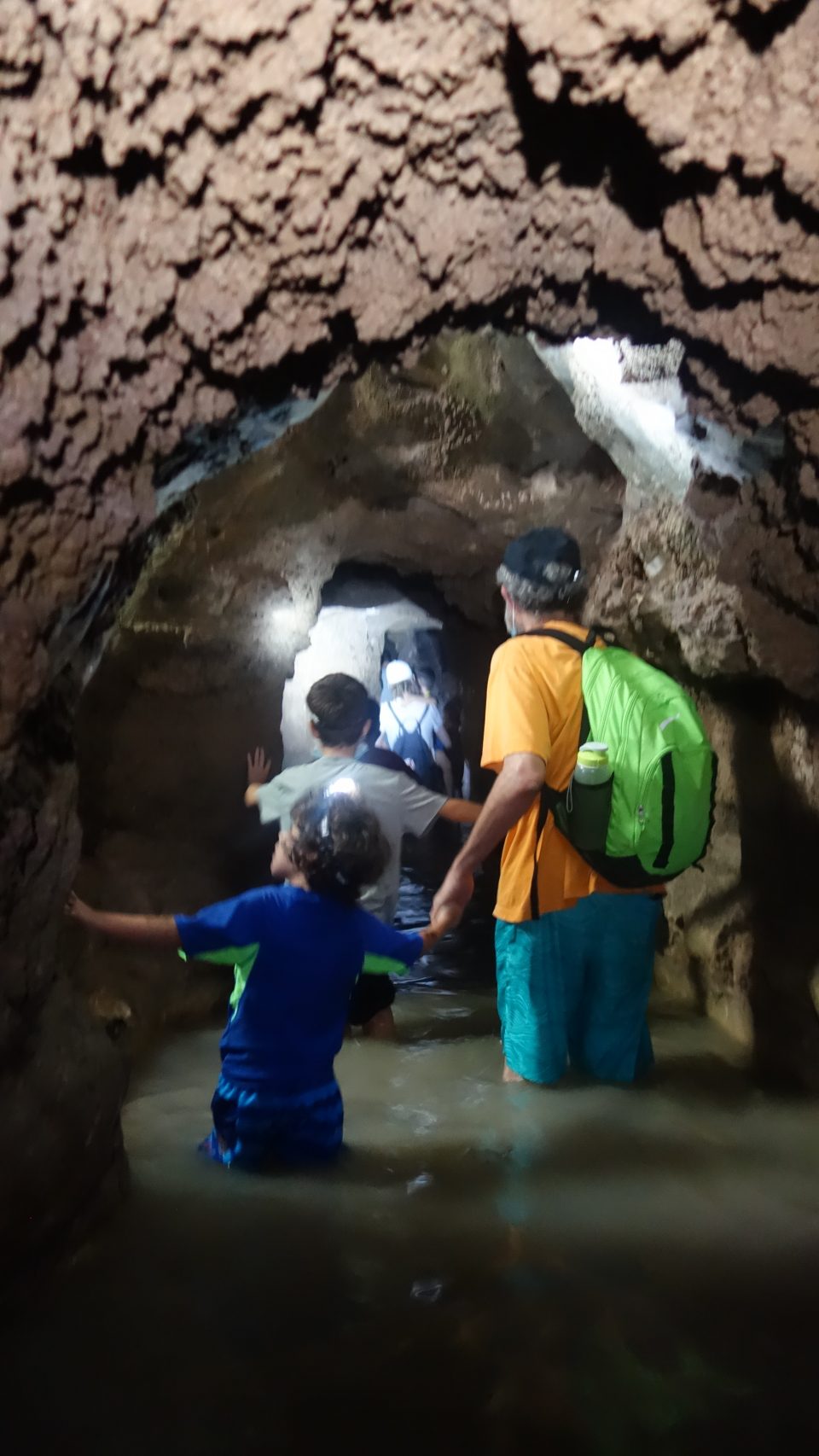 At the exit, you then walk above ground back to the park entrance. Near the parking lot are shady pergolas, perfect for a picnic lunch, and of course, a kiosk for the mandatory-on-a-hot-day ice cream.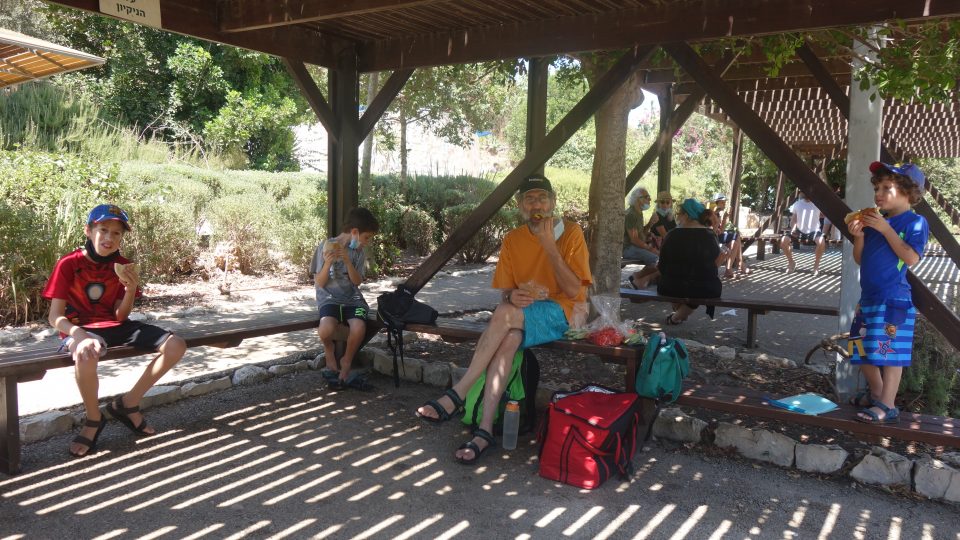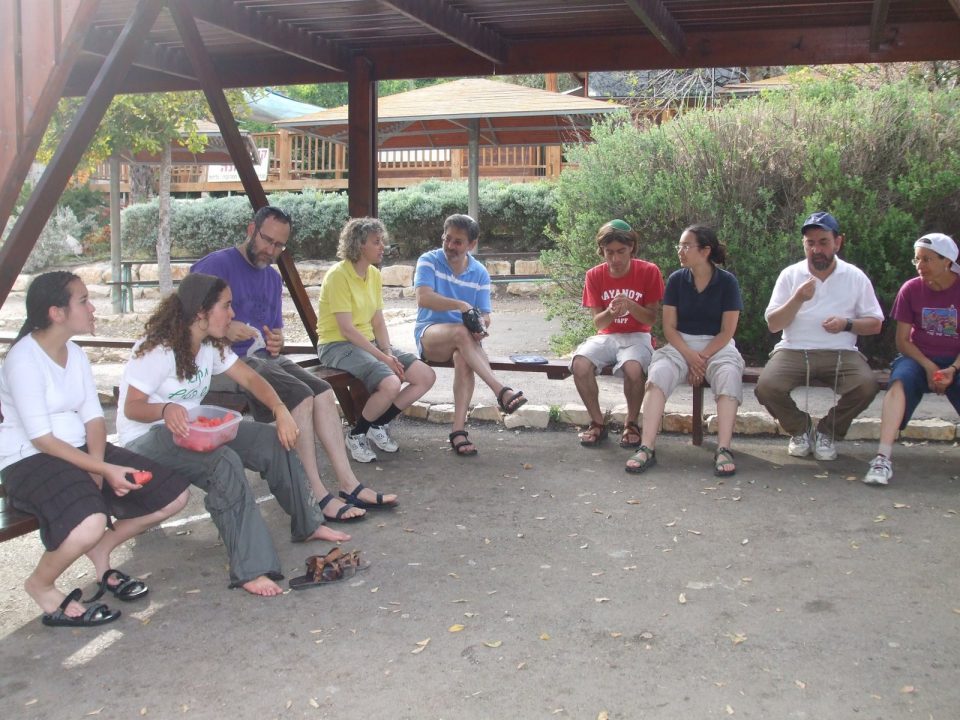 From Park Alona we went to the Aqueduct Beach at Caesarea. I have a special place in my heart for this beach. While growing up, when visiting my cousins in Binyamina, we spent many hours there. Caesarea, the new city, has grown tremendously, but the beach remains mostly the same.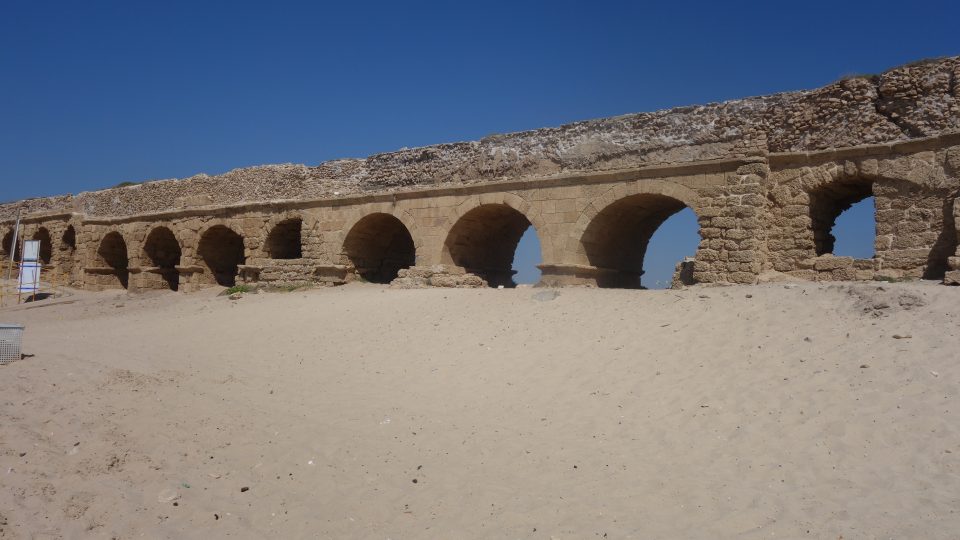 Unfortunately , the sea was too rough for swimming (black flag) but the four boys enjoyed building a sandcastle.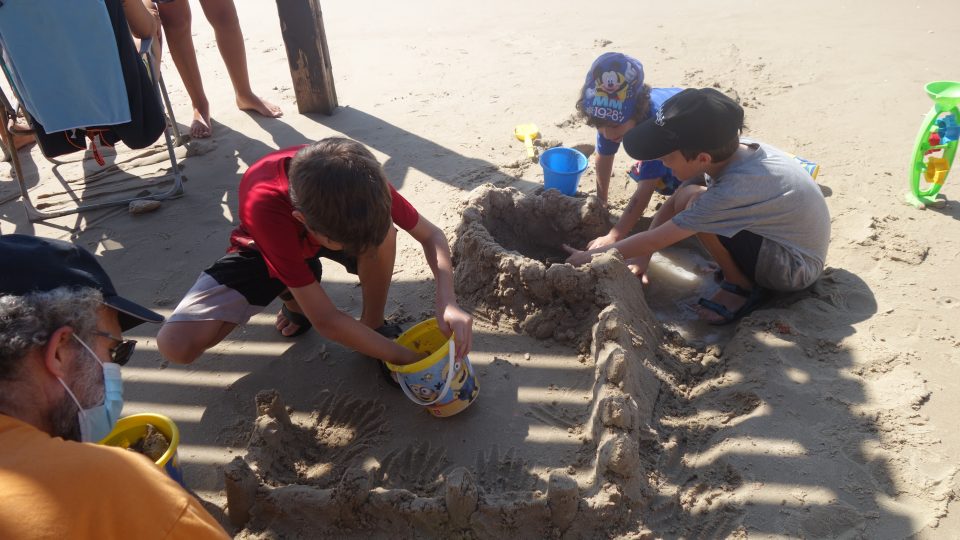 This was the first time that I noticed a purple flag on the lifeguard tower. I learned that this is a flag to indicate that there are jellyfish in the water.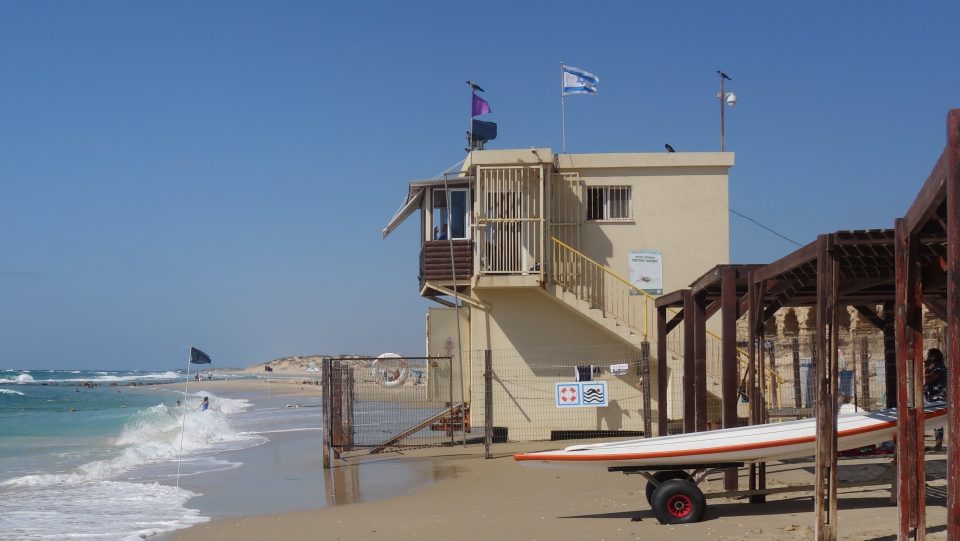 After an hour at the beach, it was time to get Lavi home for his workshop. So ended a nice day traveling with the grandkids.