MARCH 15 : Today is our last day in Melbourne. We have been here now for three days exploring the area.
We arrived early Thursday morning, and spent most of the day getting acquainted with our neighborhood of St. Kilda, a suburb six kilometers southeast of downtown Melbourne.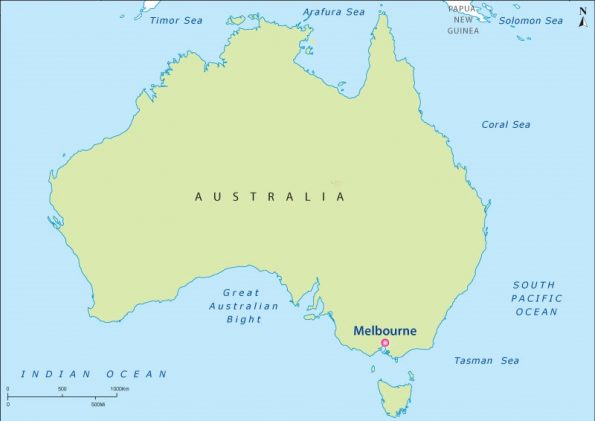 My first impression of Australia is that it much more resembles the USA than Europe. In this area, there are mostly residential streets with private homes or small apartment buildings with the occasional commercial street bustling with many small stores one after the other. Many of the stores are restaurants (mostly Asian restaurants, some coffee shops). Walking the streets feels like Brooklyn or Queens.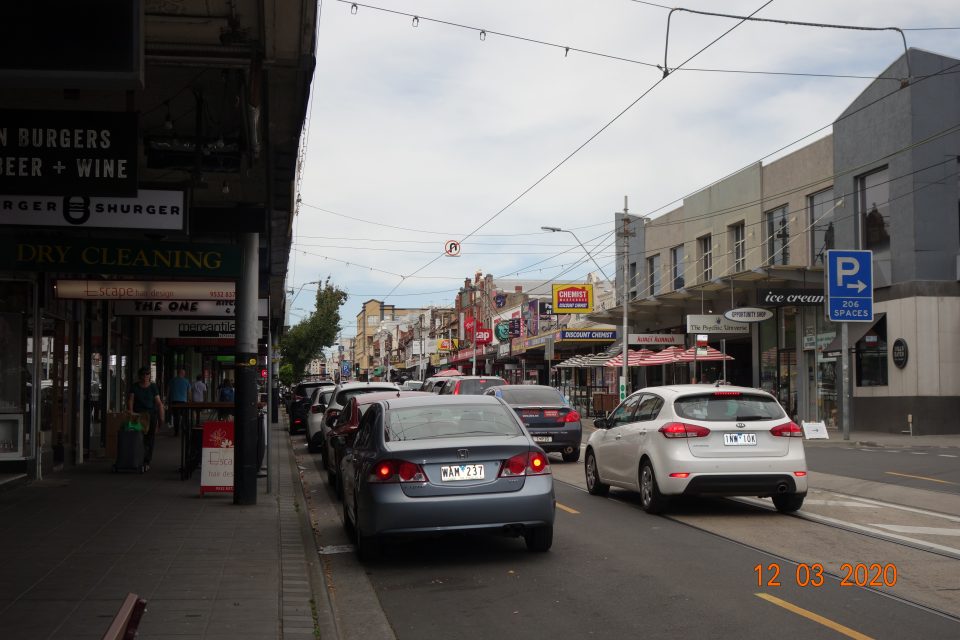 Interspersed throughout St. Kilda are signs of Jewish life – Jewish schools, synagogues, kosher bakeries and posters promoting Jewish events. The streets are full of people who are obviously Orthodox. I heard Hebrew spoken in the supermarket. The grocery stores are full of clearly labeled Kosher food. On Friday, a boy came up to me and handed me Shabbat candles to light. This neighborhood makes me feel that we only ½ escaped – many things here are just like home. I think only once we leave Melbourne, will we really feel we have finally left our old lives behind.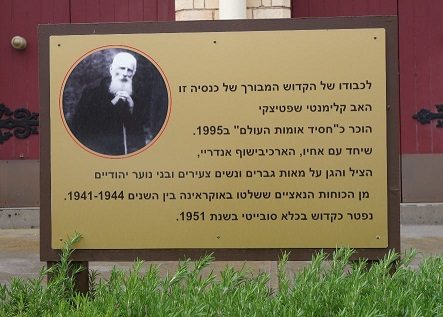 One of the more interesting things we stumbled upon is a sign in Hebrew, outside the Holy Trinity St. Nicholas Eastern Catholic church at the end of our block. Somehow the church has a connection to a pastor who was recognized as a righteous gentile for protecting hundreds of Jews in the Ukraine during World War II and died in a Soviet prison and few years later. This was a plaque in his commemoration.
Friday morning, we took the train to downtown Melbourne – or as it is known here, the CBD – the Central Business District. We arrived at Flinders Street Station, the Grand Central Station of Melbourne and then walked over the Yarra river to the NGV – the National Gallery of Victoria (Australia has states, and Melbourne is in the state of Victoria). Currently showing was an exhibition about Venetian Glass. Most impressive to me was that they offered a large print guide to the exhibit labels. Another exhibit was about fashion which included both mannequins and room height videos of a live model on the runway, wearing the same clothes as on the mannequin. That was pretty interesting.
Once we had enough of the museum, we hopped on a tram. The whole center of Melbourne is designated as a "Free Tram Zone" where you can ride the trams without paying. We went to Burke street – a large shopping area and onto Chinatown (basically just one Asian restaurant after another without the decorations and atmosphere of other Chinatowns – a bit disappointing).
Our last stop was the Queen Victoria Market – the largest open air market in the Southern Hemisphere dating back to the 19th century. There were clearly marked sections of the market – Meat, Fruits & Vegetables, Retail, and we strolled through all of them. It seems that part of the market is built on a what was many years ago a cemetery. A commemoration plaque shows how the cemetery was divided for different religious groups.
Back in St. Kilda for Shabbat, Mark went to synagogue – one of the few shuls still open in the area. In walking around, we passed several that had closure notices due to the virus. He was thoroughly questioned by the security guard before he was allowed to join the services. At services everyone was requested to sit with at least two empty seats between them.
On Saturday, after lunch we walked due east to see the ocean and the St. Kilda Pier. It was very windy – so windy that when I opened a bottle to drink some water, the wind blew across the bottle top and created a musical sound! That never happened to me before. We walked along the esplanade and out across the pier. There was a beautiful view of the Melbourne skyline in the distance. We watched people kite surfing – literally using the wind to lift them and their board above the water and then back down again. Mark enjoyed that could not hear each other talk because of the wind. It kept me quiet.
St. Kilda Pier
On the way back from the pier, walking among the residential streets, you can still occasionally see older private homes with elaborate ironwork decorations on the front porches. An elderly woman saw us admiring her house and told us these are Victorian houses from the 1860s. She said that St Kilda is now very popular with younger families who want to move here, and the price of housing has skyrocketed in the neighborhood. Sounds like Tel Aviv.
Today we were originally scheduled to spend more time in Melbourne CBD, seeing a few more sights that we did not have time to see on Friday. However, we decided to spend the day at the apartment finishing up loose ends before we begin our trip (tax reports, overdue emails, etc..). Just a quiet day at home. Practicing for quarantine if it ever comes.
During our time here, I keep thinking about what our Uber drive said, as he drove us to our apartment in St. Kilda. He said, "Sydney is a city for tourists, Melbourne is a city to live in". How right he was. Melbourne does not offer much WOW for tourists. We had a very nice time exploring the city – but most of what we saw, we have already seen elsewhere on a much grander scale. Nothing stands out as uniquely special. Maybe it's the jet lag that preventing me for fully appreciating the city – but I would give Melbourne, as a tourist city, a lukewarm rating, rather than hot. Never the less, we had a very good time here.